According to psychologists, the term refers to learn, understand, and accept the challenges and change successfully. The management of odd circumstances like covid-19 in a cool and calm way shows sound physical health.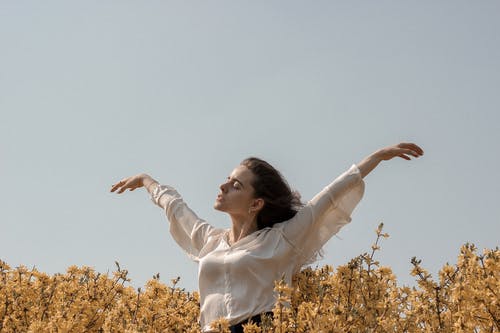 If someone is emotionally strong while dealing positively with any hard and harsh circumstances like today's corona infiltration will be called fit in all aspects. It also refers to the state of mind which is relaxed, stress-free, and satisfied under any external threat.
Nowadays there is a lot of chaos and confusion among people regarding lethal coronavirus. It is very important for common people to remain stable and calm emotionally while fighting this epidemic. The reflection of positive attitude and feelings is actually the emotional wellness of the person dealing with day to day problems.
Covid-19 is a great challenge for emotional well being. Changes in lifestyle, managing the fear of the contracting virus, and our close friends particularly those who are at risk are challenging for us. It can be more difficult for people with mental health conditions. It can be successfully overcome by using the following practices which will affect positively mental health.
Stay physically safe from the virus
In this case, safety measures such as physical distancing and hand washing will reduce transmission of the coronavirus and also an important part of anxiety management. Stay at home when you can. If you are away from the homes then wash your hands frequently and carefully.
You should wash your hands for at least 20 seconds. Keep 6 feet social distance from others and disinfect the things that you are using frequently.
Limit media to reduce anxiety
According to the research media and news about traumatic stress and can make us more anxious. Don't use COVID-19 media exposure more than twice in a day (e.g check updates in the morning and evening time) and don't search about COVID-19 before going to bed.
Limit the use of alcohol
Alcohol affects the body's immune system and increases the risks of diseases. So you should limit the consumption of alcohol, especially during the COVID-19 pandemic. Alcohol is a psychoactive substance that is linked to mental disorders. People who use alcohol are at greater risks especially when they are in self-isolation.
Take care of yourself
Our mind and body are connected so taking care of your physical health is good for your mental health. To maintain your physical health exercise daily, eat healthy foods, and get proper sleep at night.
Eat well
Healthy and nutritious foods can help you to cope with stress. Healthy and balanced diet help to promote a good immune system and mood. A strong immune system will help you to fight against coronavirus. Eat fresh fruits, vegetables, legumes, nuts, whole grain, and avoid foods that come from animal sources. Studies show that a nutritious diet has been linked with mental health and also reduce stress levels while junk foods can cause stress and anxiety.
Stay attuned to your body for the signs of stress and anxiety
Usually, people carry stress in their body and it appears as physical pain such as headache or a sore neck. Give attention to these aches or pains as symptoms of your stress come. Dealing with these symptoms will improve the physical activity that will help you to deal with anxiety.
Increase your relaxation time
When you have stress then increase your relaxation time. Perform your favorite activities like singing, baking, reading, drawing, walking, and meditations, or walking. Increased relaxation will help you to cope with stress.
Do our favorite activity
Spending time in your favorite activity can help to improve your mental health and wellbeing. Researches show that people with their favorite hobbies have fewer chances to suffer from stress, low mood, and depression. Activities can get you out of depression and make you happier and more relaxed.
Keep connecting with your friends and family
Bring virtual connections to your friends and family. Keep connection with your friends and family member by using technology if you are away from them. Connect to your friends via video call, ask them about their activities, and don't talk about COVID-19 with each other. More connections with friends and family will bring a great difference in you and also help you to cope with stress. A healthy relationship with people will enhance their inner strength. It also creates healthy activities that can improve mental health.
Control the things
Make cleanliness a priority. Clean and disinfect surfaces and objects that you use frequently. Wash your hands often to avoid viruses and stay healthy. Stay six feet away from others and try to spread positivity it will bring hope and optimism to your life. Try to limit your social media activities like Facebook, Twitter, and others. Spend your time in decorating your home and make your favorite dishes. These activities will help you to get rid of anxiety during COVID-19.
Please consult a doctor or dietitian before you make any dietary changes based on this article.