If you are curious about the Orange Nutrition facts and benefits that oranges can offer you, you have come to the right place…
Originally from Asia, oranges are now present almost all over the world and have become one of the most popular – and loved- fruits and of course, a regular part of our diets. Nevertheless, there is so much we don't know about them!
But we are here to change this for good…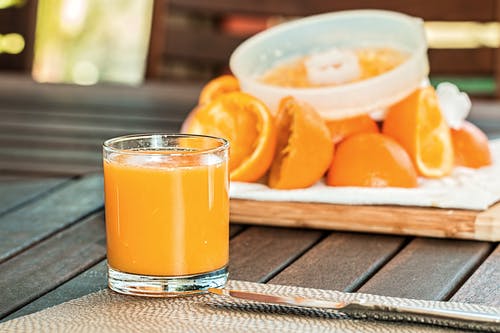 If you too are part of the orange lovers club and want to know a bit more about Orange Nutrition Facts and its benefits, then you better keep reading.
We promise you, by the end of this article you will end loving it even more!
Read our popular article on new Nutrition trends - 3 Top Nutrition Trends in 2020
1. Orange Nutrition Facts: Healthy Carbs
Oranges contain glucose, sucrose and fructose, as dominant form of carbs,. They are responsible for the sweet flavor we all love in oranges. Good news is that despite its sugar content, oranges have a very low glycemic index. It makes them great for diabetes treatment and overall sugar level control in healthy individuals.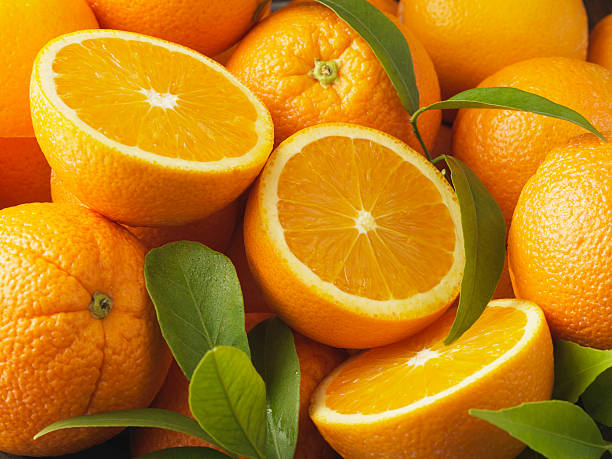 In the other hand, obese and/or overweight individuals also benefit from these properties, as low glycemic foods usually increase satiety and facilitate the control over food intake and portions.
Oranges – and similar low glycemic foods – has also been recommended for the prevention of coronary heart disease, proving also its value for cardiac health.
2. Much more than Vitamin C
Oranges are also a source of other type of vitamins and minerals that can boost your health. Oranges are also a source of potassium.
For muscle recovery you also need potassium as well as for blood pressure control in individuals with risk of heart disease.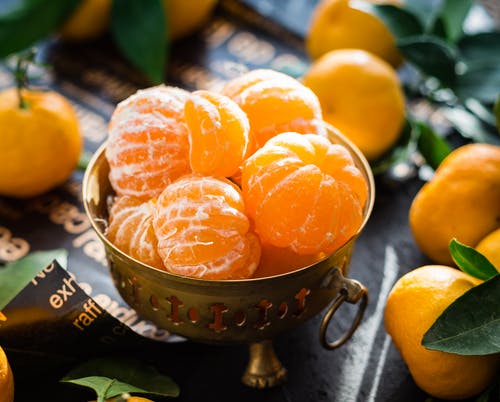 3. Orange Nutrition Facts: Antioxidant properties
Being rich in phenolic compounds such as Hesperidin or Anthocyanis, oranges are a good source of antioxidants. As we know they are not only good to prevent cellular damage, reduce aging effects, and the free radicals formation, but also to control blood pressure.
Only 4 weeks of orange juice consumption will have a significant positive effect on your blood pressure levels.
Antioxidants contained in oranges have been linked to the prevention of some chronic diseases such as atherosclerosis and even cancer.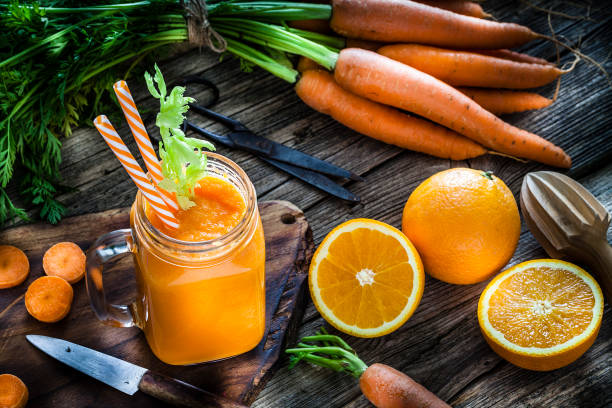 Antioxidants contained in oranges have also been linked to an improved immunity response. Although, his is probably the reason why orange juice consumption is highly recommended when you have a cold, truth is this is a myth!
Yes, vitamin C contained in oranges hasn't proven to be effective in the prevention of the common cold (unfortunately), although it has been linked to a reduction in the length and severity of its symptoms.
Did you need more reasons to love citrus fruits?
The high levels of citric acids and citrates contained in oranges are not only good for flavor purposes. Instead, these are very good for overall urinary health and have proven to be effective at reducing the risk for kidney stone formation.
They have also been linked to an improved control of calcium excretion. Through urine.
4. Oranges are a great source of fiber
Fiber is linked to many different health benefits, such as digestive health, weight loss and cholesterol levels control. Science has confirmed this several times!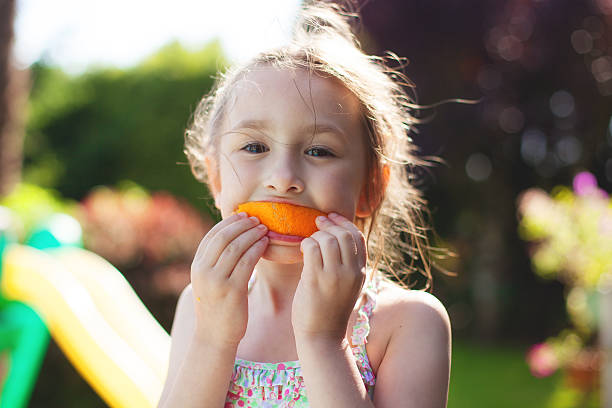 For example, dietary fiber has proven to be effective in the treatment of several gastrointestinal disorders such as reflux disease or constipation. It has also been suggested for use in obese and/or overweight individuals who are trying to lose weight.
Finally, dietary fiber has also proven to improve glycemia and insulin sensitivity (ideal for the treatment of diabetes).
Furthermore, when it comes to weight loss, fiber consumption has been linked to increased feelings of satiety and therefore effective for portion controls.
5. Orange Nutrition Facts: Good for your heart!
We have previously mentioned the effectivity of orange juice consumption in the control of blood pressure levels, but… what else?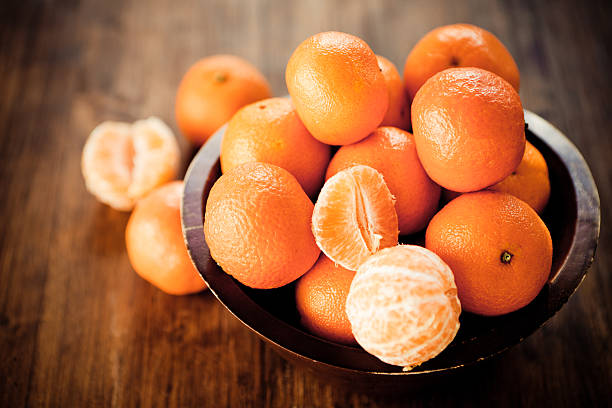 Well, due to its high levels of hesperidin, oranges have been proven to be effective at reducing the risks for heart disease, improving cardiovascular health and providing overall vascular protection.
Oranges can also help you protect your heart and cardiac system through control of cholesterol levels.
6. Oranges as a way to prevent anemia
You might be wondering how a fruit that is not known for high iron levels can help prevent anemia, right?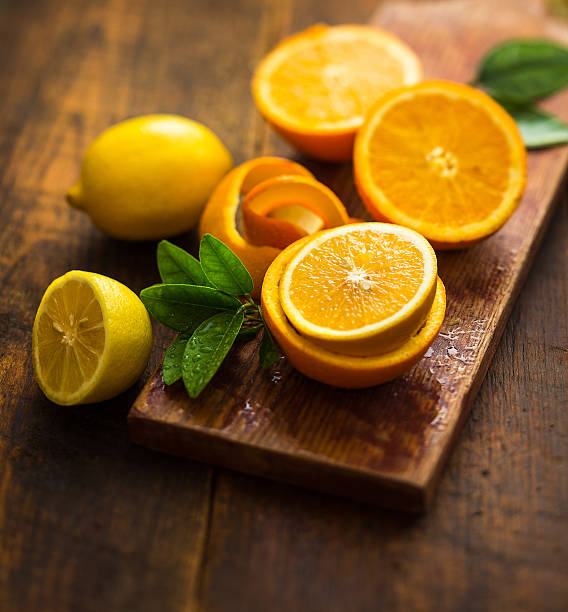 Well, this is because oranges are a good source of Vitamin C, citric acids and other types of organic acids that enhance your body's absorption of iron – therefore being a great option when trying to prevent anemia (and even stress!).
Curious tip? Orange consumption can be very helpful for premenopausal women who are struggling with their body's iron absorption.
7. How can oranges give you a stronger body?
Thanks to its high levels of ascorbic acid (Vitamin C), oranges can enhance the formation of collagen which is part of literally, every connective issue in our body. So, what does that mean?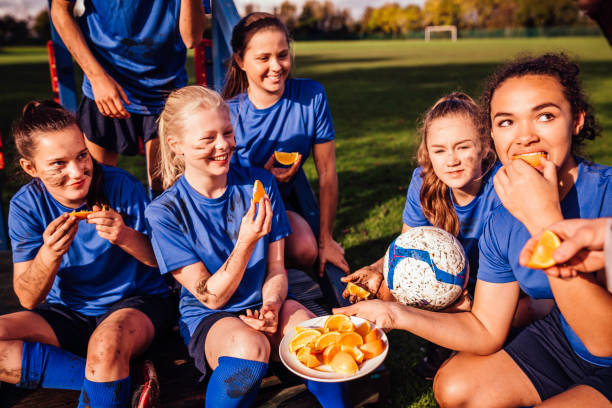 That with orange consumption you are enhancing the production and synthesis of collagen in your body, meaning stronger ligaments, tendons, skin, blood vessels and even bones. This translates in a better healing and tissue repair process.
But that's not it! Oranges and other citric fruits consumption have also been linked to a higher bones density. This means less probabilities of injuries and/or breaking any of your bones; making it a great option for individuals with low mineral bone density or who struggle to retain calcium in their bodies.
8. Orange Nutrition Facts: Improving your sight!
Yes, believe it or not, the high levels of vitamin C in certain fruits such as oranges have been linked to a long- term decrease in the risk of cataract development.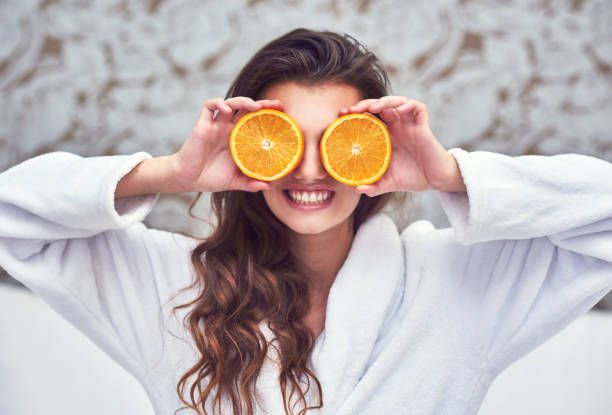 These are only some of the amazing benefits that oranges can offer you. So if you were not loving this fruit already, we hope any of these benefits have changed your mind!