In the previous blog (Let's Explore The Ayurvedic Tridosha – vata, pitta, and kapha), we discussed the concept of dosha on the physical plane and the basic features of tridosha. Let's explore the details of vata dosha in this blog.
Vata is the most powerful bio-physical pattern in the human body. It has kinetic energy and space as its base. So, in a way, vata is the metabolic pattern that manages the kinetic energy present in the body.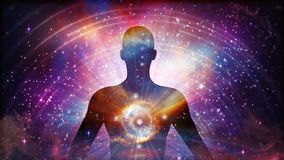 The Vedic wisdom says "यथा पिंडे तथा ब्रह्माण्डे" (yatha pinde, tatha brahmande). It signifies that the particle resembles the universe or, both the particle and universe function based on similar forces.
This statement applies to the dosha system as well.
Characteristics of Vata Dosha
रूक्षः शीतो लघुः सूक्ष्मश्चलो अथ विशदः खरः। विपरीतगुणैर्द्रव्यैर्मारुतः सम्प्रशाम्यति ।।59।। चरक संहिता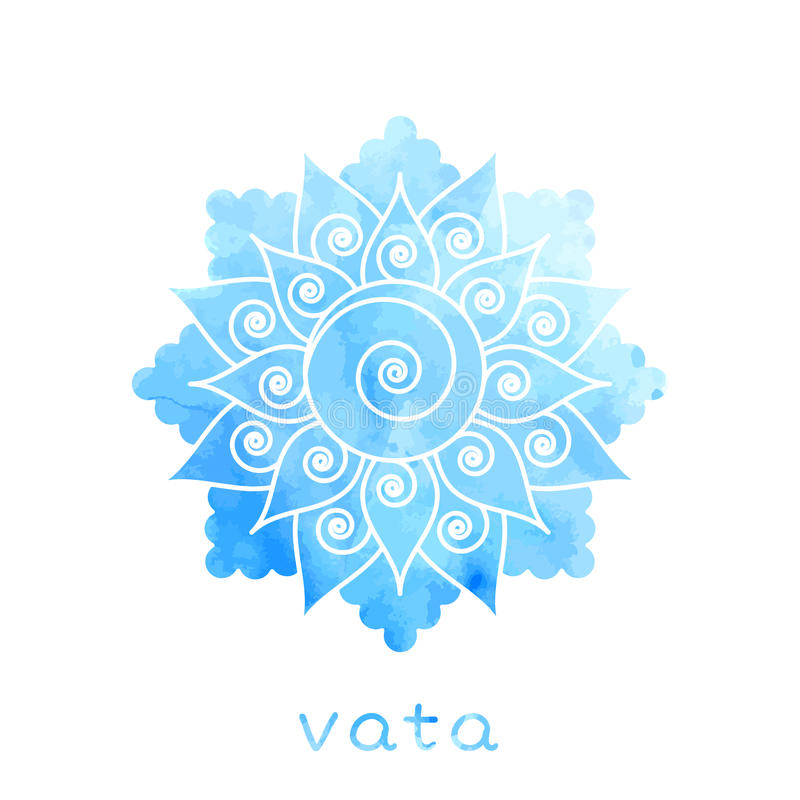 The primary features of vata dosh are dryness, coolness, lightness, subtlety, mobility, clarity (opposite of viscosity), and roughness. Substances with opposite qualities help to balance the vata dosha.
According to Lord Dhanvantari (Sushrut Samhita), vata dosha has raja (hyperactivity) dominance. In an imbalanced state, vata produces a severe (Darun) effect on the body.
The above-stated qualities are the effects of vata dosh and they are sequenced according to their importance. For example, dryness is the most defining quality of vata dosha. Therefore, in an imbalanced state of vata, you will definitely find a drying or deteriorating effect on the body tissues.
The impact of a balanced vata dosha is hidden in the complex metabolic symphony. However, like the way a cyclone or a wind is more tangible than still air; an imbalanced vata dosha is easier to spot. You will always find dryness and pain as the defining feature of an imbalanced vata dosha.
Abode of Vata Dosha
The abode (main sites) of vata are – large intestines, pelvic girdle, thighs, ears, bones, and the sense of touch (skin and peripheral nervous system). We can say that these sites work as the local offices for vata dosha.
These sites indicate organs dominated by vata dosha.
All these organs are related to motion, for example –
Large intestines do not digest the food. They mainly absorb water, form the fecal matter and excrete it.
Bones, pelvic girdle, thighs are related to locomotion.
The hearing process is nothing but the drumming of the tympanic membrane(eardrum).
Touch and its sensation are also predominantly mechanical.
Therefore, the functions of all these vata dominated organs are mainly mechanical in nature. They do not involve any major chemical reactions(pitta) or lack of activity(kapha).
Let's observe that the main disorders in all these sites are due to dryness, deterioration, and have pain as an unavoidable feature. For example, you have more probability of inflammation or acidity in the intestines (pitta site). However, joints are most commonly related to pain(vata excess) than inflammation or numbness!
Normal Functions of Vata Dosha
Vata is the pivotal dosha. It is like the conductor to an orchestra. Charak Samhita says that vata is –
वायुस्तन्त्रयन्त्रधरः
Vata is the sustaining force behind the system (metabolism) and the machine (body organs)
Pitta and kapha also depend on vata dosha to exhibit their effects.
पित्तं पंगुः कफः पंगुः पंगवो मलधातवः।

वायुना यत्र नीयन्ते तत्र वर्षन्ति मेघवत् ।। Ashtang Hridya – Sutra Sthana
Pitta is immobile, kapha is immobile; all waste (mal) and tissues (Dhatu) are immobile.
They float when directed by the vata and shower their properties, like clouds.
Therefore, almost all major disorders or their complications have vata dosha involvement.
Normal functions of a balanced vata doshaare (Charak Samhita : Sutra Sthana – 12/8)
Normal subconscious functions
Stimulation of all senses
Automatic nervous reflexes (when we are not consciously in charge)
Voluntary actions
Involuntary actions like breathing process, movement in the digestive tract, etc.
Regulation of tissue creation and maintenance
Integration of body metabolism
Speech stimulation
Reception of sound and touch
The seat of excitement and enthusiasm
Triggers digestion (like air feeds fire)
Excretion (all types)
Coordination between different organ systems
Fetus Formation
These pointers are only a basic indication of the huge and indispensable role of vata dosha in the body's metabolism. All these functions continue seamlessly with a balanced vata dosha.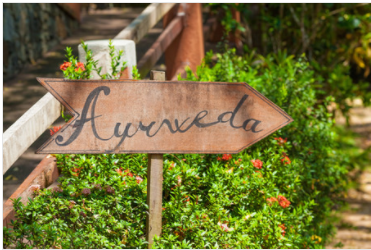 However, this list also indicates what all can go wrong when the vata dosha is vitiated. Since vata dosha is the chief metabolic coordinator, it can cause complete havoc in an imbalanced state. Ayurvedic classical texts like Charak Samhita list 80 disorders or symptoms that originate from an imbalanced vata dosha alone. an imbalanced pitta dosha causes 40 types of disorders and 20 disorders are attributed to kapha imbalance.
No wonder, vata dosha balance is crucial to our health. Let's see some of the main symptoms of an imbalanced vata dosha
Abnormal Functions of an Imbalanced Vata Dosha
Vata dosha can cause endless symptoms in an imbalanced state. There are two states of imbalance – excess or deficiency. Here, I have stated some of the prominent features for vata excess and deficiency.
Features for vata excess –
Weight loss
Blackish tinge or discoloration on the skin
Desire for warmth
Tremors
Abdominal bulging
Constipation
Lowered stamina
Lowered immunity
Insomnia
Sensory degeneration
Delirium (irreverent talking)
Dizziness
Confusion or a feeling of helplessness
Features of vata deficiency–
General debility
Lack of desire to communicate
These are some of the basic features of vata imbalance. In combination with other dosha imbalance, vata can exhibit countless different symptoms. Therefore, this is only an indicative list for vata imbalance.
General Treatment for Vata Imbalance
The first treatment in Ayurveda is the removal of the cause. Here are some of the major causes of vata imbalance.
If you can remove these causes, you might not need even medicines, the body will heal itself naturally.
Excessive exercise
Too much of walking (without prior practice)
Excess travel (esp. air travel)
Unwanted talking
Crying
Anxiety/stress/worry
Sadness
Random meal time
Skipping meals
Excess fasting
Excess consumption of dry, cold, and light food
Inadequate food
Inadequate sleep
Home Remedies for Vata Imbalance
Ayurveda recommends personalized treatment for everyone since we all have different body types. However, there are some general home remedies for vata imbalance. These remedies are easy to prepare and use. Besides, they are effective both as prevention and the basic treatment for vata imbalance –
Ginger Flakes :
Fry ginger flakes in A2 ghee (A2 Indian butter) or sesame oil. Sprinkle some black salt and black pepper on the fried flakes and store in a glass bottle. Eat 2-3 flakes before every meal.
This remedy helps to prevent and cure vata imbalance, esp in vata and kapha prakrati people.
Fried Garlic :
Fry whole garlic buds in A2 ghee (A2 Indian butter) or sesame oil. Sprinkle some black salt on the fried buds and store it in a glass bottle. Eat 2-3 buds before every meal.
This remedy is esp. helpful in joint pain and other painful vata disorders.
Oily Herbs :
Apart from these, all warm and oily herbs like black cardamom, cinnamon, black pepper, clove, sesame seeds, mustard seeds, asafetida, methi seeds are great as a preventive treatment.
Regular oil massage and warm bath also help to prevent and cure vata imbalance.
However, a peaceful and happy mind is the best remedy against not only vata but all kinds of imbalances in the body. Therefore, let's remove the root cause of all evil – anger, greed, and fear from our minds and we will naturally stabilize in a perfect state of health.